Meet Our Board of Directors
Connie Van Driel - Board Clerk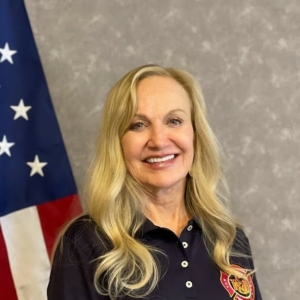 Connie VanDriel – Board Clerk
Cornelia "Connie" Van Driel has been a resident of Arizona for 38 years. Connie has been a Board member since December 2022.
In Mrs. Van Driel's professional career, she brings valuable experience to the Superstition Fire & Medical District.
Connie moved from Mobile, Alabama to Salmon, Idaho where she was an Outfitter/Guide for 11 years. From Salmon she moved to Boise, Idaho where She became involved with the fire service as Secretary/Treasurer to a large fire district. She worked hand in hand with the Idaho State Treasurer to invest the District's funds, collaborated with the Board of Commissioners to produce and track the district's annual budget and was the secretary and administrative officer to the Fire Chief.
Connie moved to Arizona in 1985 and began a 29 years career with the US Forest Service. 24 years were spent in the Superstition Region as a Program Leader in Natural Resource management, Recreation, Lands and Minerals. She is also a wildland firefighter (FFT2), and worked her way through the Incident Management Team in the Planning Section, becoming the first female Planning Section Chief in the Southwest Region. This gives her a valuable perspective in Wildland Fire management on a national level. Her experience has taken her to managing wildland fires in nearly every western states from Alaska to the border with Mexico. She is also a first responder with FEMA and was instrumental in working with the Department at the 911 incident and COVID response team in New Mexico. She is currently the District Administrator for Supervisor Jeff Serdy, District 5, Pinal County. Together, she and Supervisor Serdy have brought professionalism, patience and a people first attitude to their office and to every county member.
Connie is a founding member of the Boys and Girls Clubs of the Valley, Superstition Mountain Branch and is the current Board President. She and her husband, Don, live in Apache Junction and together have four grown children, four grandchildren, and three great-grandchildren.
Jeff Cross - Board Member
Jeff Cross – Board Clerk
Board Director Jeff Cross has been a board member since first being elected in 2008. Cross has served as Board Chair and has been involved in many strategic decisions over the years.
Director Cross obtained his Associates in Fire Science from Mesa Community College.
Jeff is originally from Eagle River, Alaska, and is married to April. Together they reside in Gold Canyon, loving the beautiful views of the Superstition Mountains. During his off-time, he and his wife enjoy the great outdoors with plenty of camping around the state of Arizona and beyond.
Jason Moeller - Board Member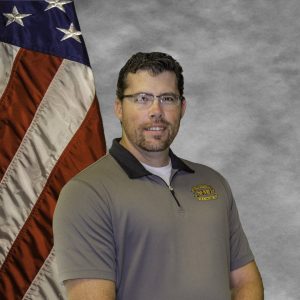 Jason Moeller – Board Member
Jason was born in Tempe, Arizona, and grew up in the City of Apache Junction.  He attended grade school within the Apache Junction Unified School District (AJUSD) and graduated in 1998 from Apache Trail High School.  Jason received the Boy Scouts of America's highest award in 1998, the rank of Eagle Scout – proudly with Troop 288.  He graduated in 2011 from Chandler-Gilbert Community College with his Associates in Nursing.  Currently, he works full-time at the Pinal County Public Health Department, he is a substitute school nurse for the AJUSD, and he works in the Emergency Room at Mercy Gilbert Medical Center.
Jason is engaged to be married to Heather Wright; they have 2 fur babies that complete their family.  He enjoys hiking the Superstition Mountains, fishing, camping, and metal detecting in his spare time.  He has served on the SFMD Board of Directors since 2015 and has gained invaluable insight from the senior members – all of whom he respects and values.
Shawn Kurian - Board Member
Shawn Kurian – Board Member
shawn.kurian@sfmd.az.gov
Bio coming soon.
BOARD MEETING AGENDAS, SPECIAL MEETING AGENDAS, AND ANNOUNCEMENTS WILL BE POSTED AS PROVIDED IN
A.R.S. 38-431.02
This notice shall be considered valid and only to be terminated or changed upon superseding notice filed with the Board of Supervisors and posted at the following locations:
1. Administration Office – 565 N. Idaho Rd., Apache Junction 85119
2. Fire Station 264 / Community Room – 7557 E. US 60, Apache Junction 85119
3. Regional Training Center (RTC) – 3700 E. 16th Ave., Apache Junction 85119
4. Website – www.sfmd.az.gov
* Regular Board Meetings are held the third (3rd) Wednesday of each month at 5:30 p.m. The meetings are located at our Administration Office located at, 565 N. Idaho Rd., Apache Junction, 85119.