About the District
The Superstition Fire and Medical District is a political subdivision of the State of Arizona, legally established in 1955 under what is now ARS § 48-261. The fire district was formed by a majority of property owners and registered voters, who petitioned the Pinal County Board of Supervisors to create a special taxing district for the express purpose of providing fire protection services to the community.
Since that time the fire district has grown from one fire station to five, a Fleet Services facility, an Administration office, and a Regional Training Center. Along with these facilities came the need for additional staffing; with 89 public safety and 13 civilian staff the district has grown significantly since its origin.
The fire district is located on the east side of the Phoenix Metro area in Pinal County in the state of Arizona and encompasses sixty two (62) square miles and serves the City of Apache Junction, the unincorporated areas of Gold Canyon, Superstition Foothills, Goldfield Foothills and Entrada Del Oro.
A popular winter visitor haven the population fluctuates from 60,000 fulltime residents to over 86,000 residents during the winter months. Additionally, the fire district is home to the Superstition Mountains as well as numerous horse trail systems. Just outside of the fire district boundaries are canyons and lakes that offer water recreation and spectacular views.
Fiscal management of district operations is provided by an elected five-member board, in conjunction with the fire chief who directs administrative and operational services. District operations are divided into four sections; Emergency Services, Community and Technical Services, Administrative Services and Financial Services each led by a member of the Senior Leadership Team. The district delivers advanced life support (ALS) and fire-related life safety functions utilizing a three-platoon system. Each platoon has an assigned battalion chief that directs daily operations with station captains providing supervision of direct fire and emergency medical services (EMS) related operations.
John Whitney
Fire Chief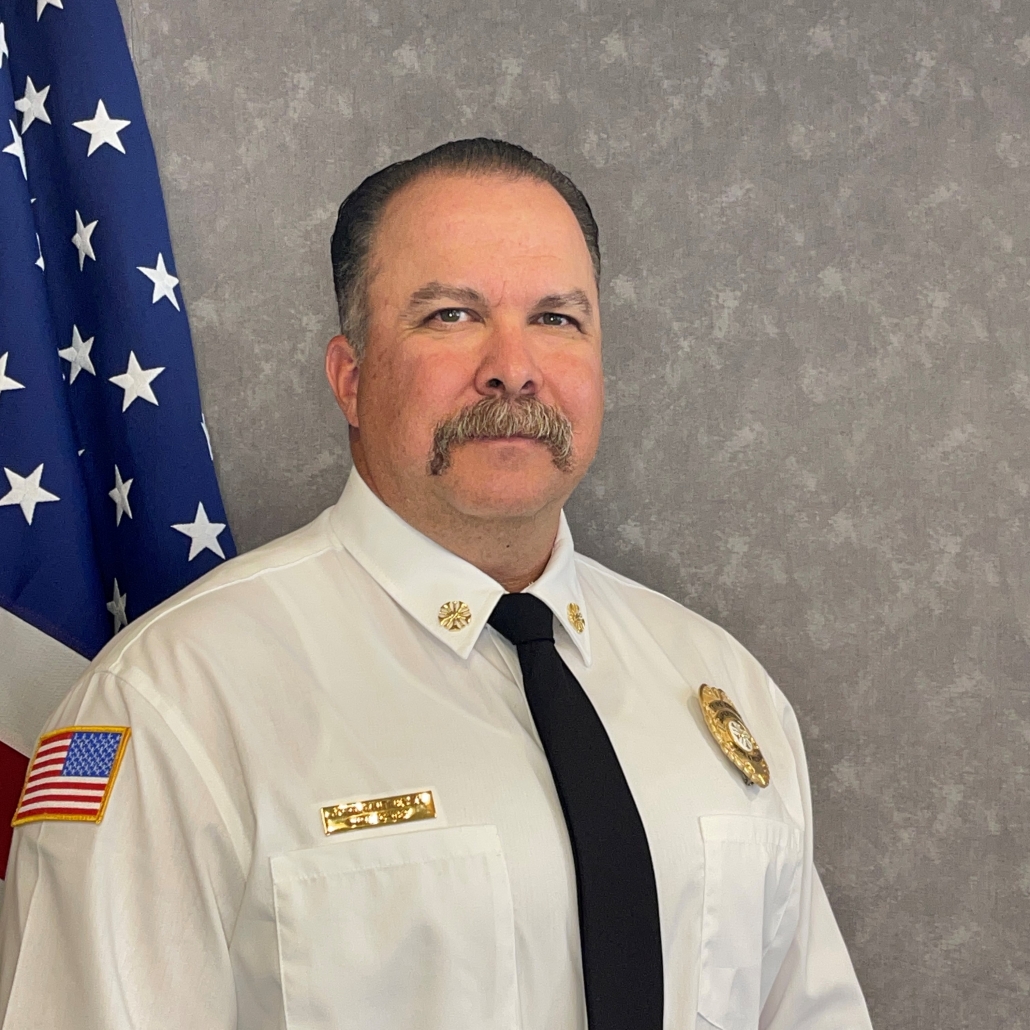 Chief Whitney started his career in 1996 with the US Forest Service and was hired by Rural/Metro in 1999. He joined Scottsdale Fire Department as a Captain in 2005 and was promoted to Battalion Chief in 2011. He was promoted to Deputy Chief in 2013 where he worked in a multitude of divisions including Operations, EMS, Special Events, Prevention and most recently Administrative Services.
He holds a Bachelor of Interdisciplinary Studies in Biology & Political Science from Arizona State University and a Master of Science in Emergency Management from Arizona State University. Chief Whitney was awarded a scholarship from the International Association of Fire Fighters and attended the Harvard University Trade Union Program in Cambridge.  He also completed the Certified Public Manager Program at Arizona State University.  Most recently, he completed the Center for Homeland Defense and Security Master's program at the Naval Postgraduate School.
"I am beyond grateful to be a part of such a great organization," says Whitney, "and I truly look forward to being a part of its bright future."